Inspections can be complex, and deskless teams require access to information and instructions. This feature is a simple and efficient way to attach documents to your forms' questions.
With this update, your deskless team can now work smarter, faster and more efficiently than before.
Within Lumiform's solution, everyone can access all necessary information in one place to complete inspections or audits quickly and accurately. Since everything is in the form, there's no need for back-and-forth messages or additional resources to complete paperwork or reports.
This feature is available with the latest Lumiform iOS/Android version, please update the device to access it.
Here's how you can attach documents:
Go to forms and click on a specific template.
Go to a question within the template, click on the three dots, and on the "Add" file button.
Choose the file from the browser window and that's it!
You will see n the preview which document has been attached to your question.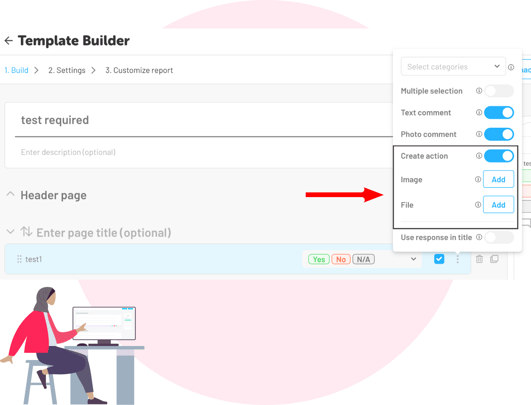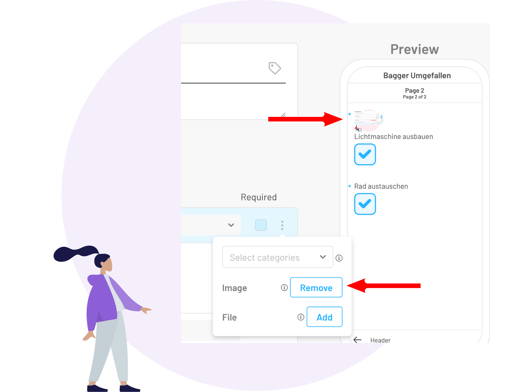 You can remove and replace the file whenever necessary.
You can also take a look at this short video to go through the implementation:
Here are some use cases that will surely benefit from this feature:
Safety audits: Attach safety manuals or guidelines to ensure access to all relevant instructions.
Maintenance inspections: Attach repair manuals or service checklists to ensure all relevant documentation is provided.
Quality control checks: Attach product specifications or standards.
Compliance checks: Attach regulatory guidelines or legal requirements.
Asset management: Attach asset information sheets or maintenance records.
If you'd like some inspiration on forms and templates to use, here you can find over 16,000 free to use and customize to your needs.